Location
São Tomé and Príncipe | Online
International Conference - São Tomé and Principe Sustainable Energy
Conference Location           
Congress Palace of São Tomé and Príncipe
Estrada de Pantufo
C.P. n.º 181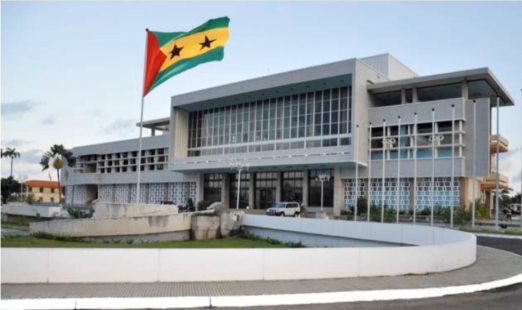 Accommodation in São Tomé and Príncipe
Pestana Hotel São Tomé
For accommodation during your stay in São Tomé and Príncipe, ALER recommended the Pestana Hotel São Tomé, which is 450 m away (5 minutes on foot) from the Palácio dos Congressos.
For reservations at the Hotel Pestana São Tomé, ALER had an exclusive promotional code available for Conference participants only. 
Car Rental
For transport on the Island we recommend the rental car company Get a Car.
COVID-19
For entering São Tomé and Príncipe it's required that passengers - from all nationalities - who do not have a digital certificate of complete vaccination, present a negative antigen test, carried out up to 48 hours before the date of travel. Anyone in possession of a valid digital certificate is exempt from submitting the antigen test. Upon arrival in São Tomé, they will be subjected to a thermal screening and must deliver printed or digital proof of the negative result of the test to COVID-19 to the São Tomean authorities. There is no obligation of prophylactic isolation.
As for the departure requirements from São Tomé and Príncipe, the entry rules of the country of destination apply.
VACINATION
In recent weeks, there have been some cases of dengue in the country. Travelers are advised to inform themselves of the preventive measures to be adopted.
It is advisable to take the vaccine for tuberculosis.
The Yellow Fever vaccine is no longer mandatory for travelers traveling to São Tomé and Príncipe, with the exception of those coming from countries in the region.
It is recommended that all Conference participants confirm the medical requirements with the competent authorities.
General information

The climate is equatorial, with average annual temperatures between 22º and 30º and a humidity index of 95%. During the month of July the average temperature varies between 23º and 25º degrees and the probability of precipitation is low.
The local currency is the Dobra.
Credit cards are only accepted in some hotels and by Banco Internacional de S. Tomé e Príncipe for the purpose of withdrawing cash, but the cost is high.
ORGANISED BY

SUPPORTED BY




PARTNERS